The Belle Of
The
Ballroom
Only this once," said Edward Allston, fixing a pair of loving eyes on the beautiful girl beside him—"only this once, sister mine. Your dress will be my gift, and will not therefore, diminish your charity fund; and besides if the influence of which you have spoken, do, indeed, hang so alluringly about a ballroom, should you not seek to guard me from their power? You will go, will you not? For me—for me?"
The Savior, too, whispered to the maiden, "Decide for me—for me." But her spirit did not recognize the tones, for of late it had been bewildered with earthly music.
She paused, however, and her brother waited her reply in silence.
Beware! Helen Allston, beware! The sin is not lessened that the tempter is so near to thee. Like the sparkle of the red wine to the inebriate are the seductive influences of the ballroom. Thy foot will fall upon roses, but they will be roses of this world, not those that bloom for eternity. Thou wilt loose the fervor and purity of thy love, the promptness of thy obedience, the consolation of thy trust. The holy calm of thy closet will become irksome to thee and thy power of resistance will be diminished many fold, for this is the first great temptation. But Helen will not beware. She forgets her Savior. The melody of that rich voice is dearer to her than the pleadings of gospel memories.
Two years previous to the scene just described, Helen Allston hoped she had been converted. For a time she was exact in the discharge of her social duties,, regular in her closet exercises, ardent, yet equable, in her love. Conscious of her weakness, she diligently used all those aids, so fitted to sustain and cheer. Day by day she rekindled her torch at the holy fire which comes streaming on to us from the luminaries of the past—from Baxter, Taylor, and Flavel, and many a compeer whose names live in our hearts, and linger on our lips. She was alive to the present also. Upon her table a beautiful commentary, upon the yet unfulfilled prophecies, lay, the records of missionary labor and success. The sewing circle busied her active finger, and the Sabbath-school kept her affections warm, and rendered her knowledge practical and thorough. But at length the things of the world began insensibly to win upon her regard. She was the child of wealth, and fashion spoke of her taste and elegance. She was very lovely, and the voice of flattery mingled with the accents of honest praise. She was agreeable in manners, sprightly in conversation, and courted and caressed. She heard with more complacency, reports from the lively circles which she had once frequented, and noted with more interest the ever-shifting pageantry of folly. Then she lessened her charities, furnished her wardrobe more lavishly, and was less scrupulous in the disposal of her time. She formed acquaintances among the light and frivolous, and to fit herself with intercourse with them, read the books they read, until others became insipid.
Edward Allston was proud of his sister, and loved her, too, almost to idolatry.
They had scarcely been separated from childhood, and it was a severe blow to him when she shunned the amusement they had so long shared together. He admired indeed the excellency of her second life, the beauty of her aspirations, the loftiness of her aims, but he felt deeply the want of that unity in hope and purpose which had existed between them. He felt, at times, indignant, as if something had been taken from himself. Therefore, he strove by many a device to lure her into the path he was treading. He was very selfish in this, but he was unconscious of it. He would have climbed precipices, traversed continents, braved the ocean in its wrath, to have rescued her from physical danger, but like many others, thoughtless as himself, he did not dream of the fearful importance of the result; did not know that the Infinite alone could compute the hazard of the tempted one. Thus far had he succeeded, that she had consented to attend with him a brilliant ball.
"It will be a superb affair," he said, half aloud, as he walked down the street. "The music will be divine, too. And she used to be so fond of dancing! 'T was a lovely girl spoiled, when the black-coated gentry preached her into their notions. And yet—and yet—pshaw!—all can't!—all cant! What harm can there be in it? And if she does withstand all this, I will yield the point that there is something—yes a great deal in her religion.
So musing, he proceeded to the shop of Mrs. Crofton, the most fashionable dressmaker in the place, and forgot his momentary scruples in the consultation as to the proper materials for Helen's dress, which was to be a present from him, and which he determined should be worthy of her grace and beauty.
The ball was over, and Helen stood in her festal costume, before the ample mirror in her chamber, holding in one hand a white kid glove she had just withdrawn. She had indeed been the belle of the ballroom. Simplicity of life, and a joyous spirit, are the wonder-workers, and she was irresistibly bright and fresh among the faded and hack-neyed of heated assembly rooms. The most delicate and intoxicating flattery had been offered her, and wherever she turned, she met the glances of admiration. Her brother, too, had been proudly assiduous, had followed her with his eyes so perpetually as to seem scarcely conscious of the presence of another; and there she stood, minute after minute, lost in the recollections of her evening triumph.
Almost queen like looked she, the rich folds of her satin robe giving fullness to her slender form, and glittering as if woven with silver threads. A chain of pearls lay on her neck, and gleamed amid the shading curls, which floated beneath a chaplet of white roses. She looked up at length, smiled at her lovely reflection in the mirror, and then wrapping herself in her dressing gown, took up a volume of sacred poems. But when she attempted to read, her mind wandered to the dazzling scene she had just quitted. She knelt to pray, but the brilliant vision haunted her still, and ever as the wind stirred the vines about the window, there came back that alluring music.
She rose with a pang of self-reproach. Instead of the confidence, the consciousness of protection, the holy serenity with which she usually sought her pillow, she experienced an excitement and restlessness which nothing could allay. She attempted to meditate, but with every thought of duty came memories of the festal garlands, and the blazing lamps, and the flitting figures of the merry dancers.
An open Bible lay on the window-seat and as she passed it she read: "Another parable he put forth unto them, saying: The kingdom of heaven is likened to a man which sowed good seed in his field. But while he slept, his enemy came and sowed tares among the wheat and went his way."
Tears sprang to her eyes, and she exclaimed, " In the field of my heart also hath the enemy sown tares." She took up the book, and read again; then too soulful to remain quiet, she rapidly paced the chamber. Resolutely and carefully she reviewed the past, back to her faint trembling hope. Rigorously, as in the presence of her Maker, she scanned her first departure from the narrow path; and if her earlier convictions were pungent, tenfold more intense was the agony of this her second awakening.
In the solitude of his chamber, Edward thought with less elation of his successful plan. He believed that Helen would have yielded to no ordinary temptation, and felt that he had been scarcely generous to enlist her affections against her principles. His repeated, "It is but a trifle," did not satisfy him; and when he had listened hour after hour to her footfall, he could no longer restrain his inclination to soothe her emotion. In vain he assayed all the arguments, all the sophistry, which the world employs to attract the lukewarm professor.
"Do not seek to console me," said Helen, for such tears are salutary, my dear brother. I have virtually said that the joys of religion are fading and unsatisfactory; I must sometimes seek for others. I have quieted more than one uneasy conscience, by throwing the influence of a professing Christian into the scale of the world. I have wandered from my Father's side to the society of his rebel subjects. And yet I have cause to mourn less for this one transgression, than for the alienation of heart, which led the way to it. Had I not fallen far, very far, from the strength and purity of my earlier love, even your pleadings could not have moved me."
"But the Bible says nothing about such amusements, Helen,"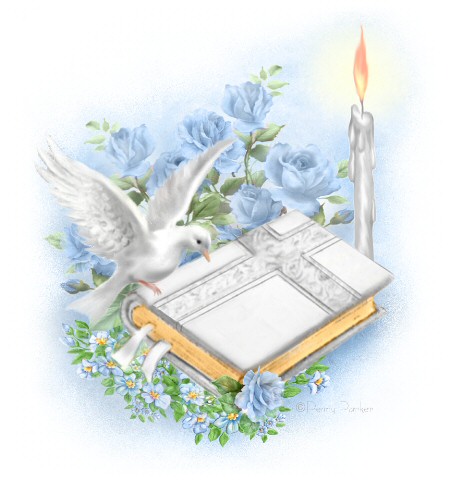 "Not in words, perhaps, but in effect. Put the case to your own heart, Edward. Would you have me to choose for my companions those who treat you with neglect? Would you wish me to frequent places, whence I should return, careless and cold in my manner toward you? AH, brother! I loved God once. I saw his hand in everything around me. I felt His presence perpetually, and trusted, childlike, to His protecting arm. But now I regard Him less, pray less, read less, and give less." And then she revealed to her brother her beautiful experience—beautiful till she grew negligent and formal—with a truth, an earnestness, a loving simplicity, that for the first time gave him some insight into the nature of true piety.
"And now, dear Edward," she said, "read to me Christ's prayer to the people, that I may feel sure that they prayed for me."
As she listened, the varying expressions of countenance indicated many and varied emotions. Submission, sorrow, love, and faith—all were there. When Edward had finished they knelt together, and Helen sorrowfully, yet hopefully, poured out her full soul in confession, and most touchingly she sought the divine compassion upon her erring brother.
The carol of the birds went up with the whispered amen of the penitent, the blossoms of the climbing honeysuckle sent in their fragrance, and the morning sun smiled on them as they rose from prayer. The face of Helen reflected her inward gladness, and restored peace shown in her dark eyes and tranquil countenance. "Thou art happier than I," said Edward, as he turned from the chamber.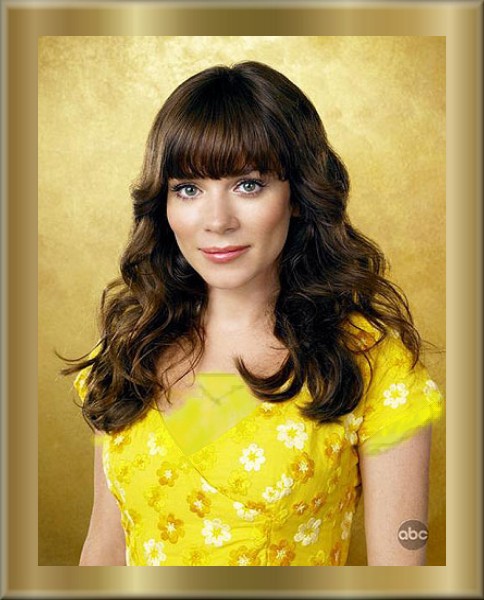 THE SHADOW OF THE CROSS
"Aye, and the race is just begun,
The world is all before me now,
The sun is in the eastern sky
And long the shadows westward lie
In everything that meets my eye.
A splendor and a joy I mind
A glory that is undesigned"
Ah! Youth, attempt that path with care
The shadow of the cross is there.
"I've time to rest awhile
And sip the fragrant wine of life
My lute to pleasure's halls I'll bring
And while the sun ascends I'll sing
And all my world without will ring
Like merry chiming of bells that peal
Not half the rapture that they feel."
Alas! He found but tangled moss
Above the shadow of the cross.
Vroman