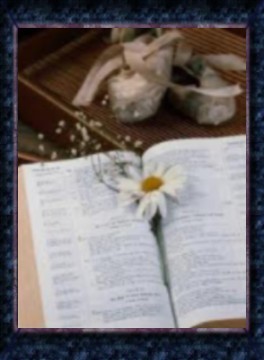 All She Suffered
"I have seen that the angels go before us to lead people to accept the Holy Bible.
"In my home church Nizhnekamsk there is a sister named Svetlana. She came from a Muslim family. All of her life she has suffered from cerebral palsy. I praise the Lord for the way that God has helped her to a new life. She is now 31 years of age and has experienced many surgeries and other medical services performed with no results. Just a few months ago, while still a Muslin, she decided that she would end all her misery. She began to secure and save some painkilling tablets.
"One day when she was alone at home with her door locked she poured a glass of water and took out the many pills she had collected. She prepared to take the tablets with the water and end her life.
"As she picked up the glass she saw a young man with blue eyes coming toward her. In tender tones he spoke to her. 'Svetlana, don't take the pills. God loves you.' She stopped. She had never heard such words about God's love.
When her mother came home, Svetlana requested her to purchase a Bible. She read but could not understand. Then she remembered she had heard about the Voice Of Hope Bible Lessons. She enrolled and began to study the Bible."
When Anatoli visited her, he discovered that she had accepted all the Bible teachings and requested that she be baptized. After her baptism Svetlana began to write poems about the loving care of God. Her cheerful ways have brought a great blessing to the new church family that she has joined.
I praise the Lord that our pioneers never go alone. The all-powerful agencies of heaven are by their sides preparing the way, opening doors, and bringing men and women to a decision for God.
J. H. Zachary