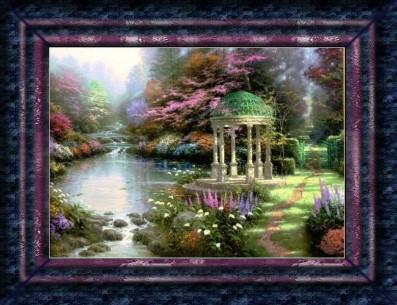 Effect Of Novel
Reading
On the romantic borders of a beautiful river in one of our Northern States, there is situated an elegant mansion. Spacious grounds surround the dwelling, and, what is not usual in this country, it has a terraced garden. This is a hill, situated at the side of the house, presenting a mass of living verdure. You ascend gradually, step by step, each platform, as it were, richly embroidered with brilliant flowers.
In this retreat of elegance and retirement, lived Mr. and Mrs. M., their daughter, and a French governess. No expense or labor had been spared to make this daughter an accomplished woman; but not one thought was ever bestowed upon the immortal interest of her soul. At the age of sixteen she was beautiful and intelligent, but utterly destitute of all religious principle. Enthusiastically fond of reading, she roamed her father's spacious library, and selected whatever books best pleased her. Of an imaginative turn, earnest and impassioned, hers was the very mind that required the strong, controlling hand of a matured judgment. Yet it was left to feed at will upon the poisoned fruits that lie scattered around. She naturally turned to the novels that stored the library shelves; and at sixteen was as much at home in the pages of Bulwer as she was in her French grammar. The ridiculous romances of Mrs. Radcliffe were laid aside with disgust, and Bulwer, James, and others, took their place. But she descended a step, many steps lower, and supplied by the governess, eagerly devoured the very worst fictions of Eugene Sue and George Sand. Next she was heard discussing and excusing the most heinous crimes of which human nature can be guilty.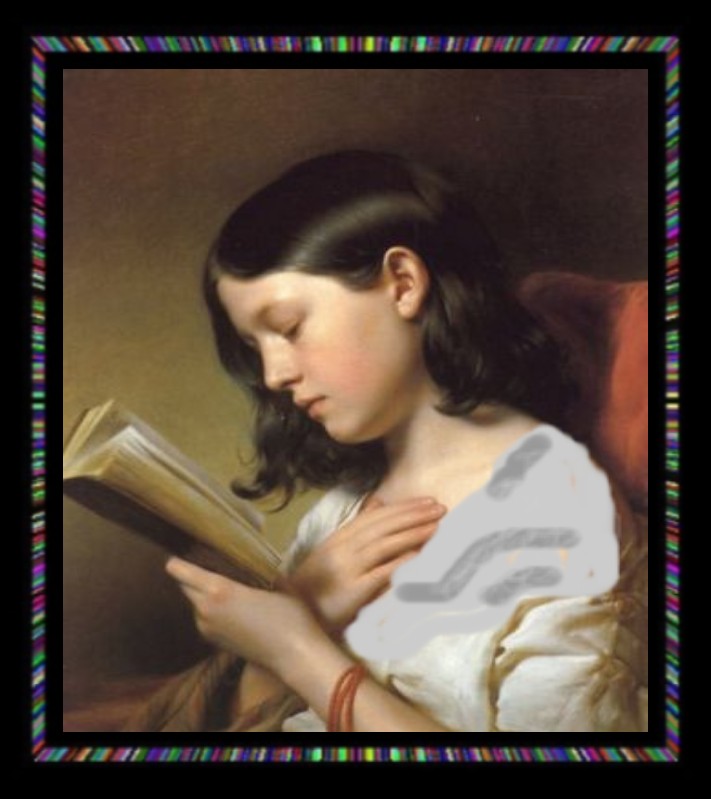 Her parents heard with horror her freely expressed sentiments, and wondered where she had inhaled such lax ideas. They never thought of looking into her library for the cause, or at the unprincipled governess. The poison began to do its work; she could no longer live this tame life; she must have something more exciting, more exhilarating. The resolution was formed; with a beating heart she collected her mother's jewels; took one long look at her indulgent parents; bade a silent farewell to the scenes of her happy childhood and left the house forever. No warning voice implored her to return; no hand was stretched out to save. On, on she went, until she reached the far-off city. Its light dazzled her, its noise confused her, but she never regretted the peaceful home she had so culpably deserted. Her plan was to go on the stage, and become a renowned actress, like the heroine of her French novels. But this was not so easily achieved as she imagined; and after a most unsuccessful attempt, she was compelled to act only in subordinate parts. She had lost home, happiness, and respectability, and had not gained that fame for which she had sacrificed so much.
But it would be too painful to follow her through all her wretched life, and tell how each succeeding year she grew more degraded and more miserable, until at length having run a fearful career of vice she sank into a dishonored and early grave. No mother's hand wiped the death-dew from her brow; No kind voice whispered hope and consolation. Alone, poor degraded, utterly unrepentant, she will appear before the judgment-seat of Christ; we pause; for we dare not follow it further.
The sound of her name never echoed through the halls of her childhood. Her father, stern and silent, buried all memories of his guilty child deep within his heart; whilst the mother, wan, broken-hearted, hopeless, wept in secret those tears of bitter agony whose fountain was perpetually welling afresh.
It is "to point a moral" that we have opened these annals of the past; and we would have the young ponder well the lesson that this history teaches. There is a danger in novel reading; it vitiates the taste, enervates the understanding, and destroys all inclination for spiritual enjoyment. The soul that is bound in fetters of this habit, cannot rise to the contemplation of heavenly things. It has neither the inclination or the power. We knew one, who, even with death in view, turned with loathing away from the only Book that could bring her peace and salvation, to feed greedily on the pages of foolish romance. It matters not that some of the finest minds have given their powers to this style of writing; that bright gems of intellect flash along their pages. The danger is so much the greater: for the jewels scatter by genius, blind even while they dazzle. "Some of the greatest evils of my life," said a remarkable woman, "I trace to the eager perusal of what are called 'well-written novels.' I lived in a world of delusion. I had no power to separate the false from the real. My Bible lay covered with dust; I had no desire for its pages." Oh, then, if the young reach a heavenly haven; if they would be guided unto 'the still waters' of everlasting bliss, let them avoid the dangerous rock of novel reading, upon which so many souls have been shipwrecked and utterly lost.
TODAY'S FURROW
Sow the shining seeds of service
In the furrows of each day
Plant each one with serious purpose
In a hopeful, tender way
Never lose one seed, nor cast it
Wrongly with an hurried hand.
Take full time to lay it wisely
Where and how thy God hath planned.
This the blessed way of sharing
With another soul your gains
While, though losing life, you find it
Yielding fruit on golden plains
For the soul which sows its blessings
Great or small, in word or smile
Gathers as the Master promised
Either here or afterwhile.
M. A. Vroman