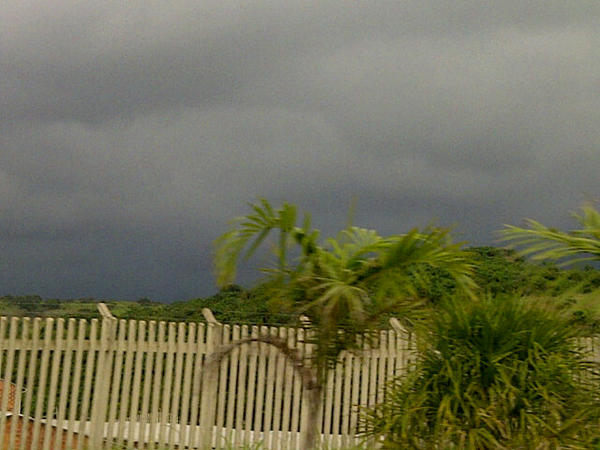 A PROVIDENTIAL GALE
"Stormy wind fulfilling His word," bringing the protection for which they prayed,—that was the experience of one missionary family in the pioneering days of African missions. It was in Durban that Mrs. Blaine told the writer this story of the deliverance that came to her father and mother, when fleeing from natives on the warpath. She said:
"When I was two years old, the natives had risen, and every one had to flee. My father and mother fled from the mission to a fort. The military said: 'You would better take your wife and children to another place.
We are so few here that we fear we may not be able to hold out.'
"When it was dark, my father put my mother and myself and sister into a wagon, and started to find a place of safety.
"As the wagon jolted on, the driver urging the oxen to make their best time, we met the native impi, or war party, traveling toward the fort. My father and mother could see and hear the impi passing along one side, men with their assagais all about; but the natives did not see us!
"Our driver could not urge the oxen on, for fear of making a noise. The lead boy walked on one side, and Father on the other; and they whispered to the cattle, to urge them on, while every moment it seemed the passing natives must hear the noise of our wagon.
"But suddenly a gale arose, a furious wind that made a roaring noise that drowned all other sounds and made the night darker yet. Thanking God for the covering protection that this meant to his family, my father urged on the oxen, passed safely by the war party, and reached the place of refuge."