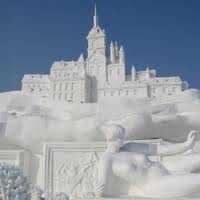 Chinese Adventure
Several years ago, when I was still a very young man, my comrade and I found ourselves in a strange country, not knowing the language very well. Yet we soon discovered that most people spoke enough English so that between our broken Chinese and their broken English, we were able to communicate. When speaking with some whom we met on the street, we found that many wanted to talk, just to have the opportunity to speak with a foreigner. Though they had studied some English, many had never had a chance to speak with a native English speaker, so they readily joined in conversation in order to practice their English.
As we mingled among the people, we sensed very quickly the fear under which they were living. As we brought up the subject of God, the Bible, or religion, they quickly began to do one of two things. Some motioned to us to speak very softly, desiring to hear more, while others began to speak very loudly and changed the subject. When we offered a person a gospel tract, most would not take it if they thought someone might be watching. But if no one was looking, they would eagerly grasp the literature.
We experimented with different techniques. For example we would sit on a bench in a bus or in a park, holding a tract inconspicuously. Then we would just leave it on the bench and casually walk away. Usually, the tract would be picked up almost immediately by someone who would sit down in that same spot just long enough to collect the treasured piece of paper'
During part of our journey we stayed in a dormitory for a few days, visiting with some of the students in their rooms. They seemed to feel much more free to talk and hear what we had to say behind the closed doors of their rooms than they otherwise might have been. Many of the young people opened their hearts to us. They were deeply moved as we related to them the history of creation and the gospel message. Some were shocked, for they had never heard words like this before. Others began to question their previously ingrained beliefs in evolution.
One day, we were able to visit a man whom we heard was a Christian. He and his two relatives lived in a single room that served as a kitchen, dining room, and bedroom. Eagerly he invited us to share his meager fare of a tiny bowl of white rice. There was also a tiny bowl of fish that was to be divided among everyone. Although we declined the fish, we were very grateful for the rice, since we had eaten very little for several days—only a few packages of peanuts served us on the airplanes and trains, plus some raw cabbage from the stores.
Shortly after our meal, the gentleman had to go out in order to stand for an hour or more, waiting for the next days ration of rice. Upon his return, we spoke to him of Christ's second coming and of the signs of the times. He was so happy to meet with other Christians! This man had spent many years in prison for his faith, although he could have been freed on several occasions if only he would have promised to never again preach or speak in Christ's name. He had told the authorities that he could not make such a promise. His faith had been severely tried at such times, especially when he saw some of his brethren give in under the pressure. But the trials and many years of prison made his faith even stronger than before. We left with him some Bibles, books and tracts. With deep gratitude he presented us with a gift of love, which he could ill afford. It was long underwear for us both. He explained that at the place we were thinking to go next, it would be cold, and that we would need to wear two pairs besides all of our outer clothing in order to keep warm! The place was a miniature city of ice that did not melt the entire year.
Many hours were spent traveling by bus and trains. While riding in a train one day I showed a Bible to someone who responded in a way that many others had done, "Is this really a Bible? Please read it to me." As I began to read, he was spellbound. I responded to his many questions by reading the answers to him from the Bible. He spoke perfect English and was joined by several of his other friends who sat for hours and hours, as thirsty souls drinking at the fountain of the water of life. They did not let me stop until we had arrived at our destination.
We met various people from North Korea who told us of the attempt to wipe out Christianity in that country. During that time, precious souls had to worship God in secret. One young man told us that his mother had taught him the scriptures when he was a boy. Although she had remained faithful, he had gradually drifted away from her teachings. Now he was inspired to return to the God of his mother.
Religion was divided up into three groups—Catholics, Buddhists and Protestants. These were the three types of religions and three types of ministers; no other were allowed. The Protestants were all lumped together into one church. The people were thankful even for this, for it provided more freedom than they had enjoyed for years. In attending one of their services on a Sabbath, I was surprised to see hundreds of people assembled on the seventh day. After inquiring, I learned that the same speaker led out on both Sabbath and Sunday, with basically the same people on both days. They were just happy to have the freedom to worship, so they would take advantage of every opportunity they could get. It is unfortunate, though, that the ministers were appointed and paid by the government. The services were largely political and the doctrines taught were so general that the people could receive no real conception of whom or what they were worshiping.
We were informed of the faithful believers that wanted to follow God according to the dictates of their conscience. These were mostly to be found in "home churches" which met secretly. We were forbidden to attend these meetings because it would have been too conspicuous and thus very dangerous for those attending, because they were forbidden to have public worship. The faithful were producing tracts on mimeograph machines and in various other ways. They were doing all they could to spread the gospel, even though evangelism was against the law.
We did not take time to see the great wall of China or the city of ice, or any of the other attractions that may have side-tracked us. We were on a mission, as every one of us is on a mission—a life-long mission. "We are ambassadors for Christ." 2 Corinthians 5:20. We have been commissioned by the highest Sovereign in all the universe to "go into all the world, and preach the gospel." Mark 16:15. If we are spending our time idly sightseeing, having a good time, and asking ourselves what else we need to make life happier or easier, or, what fun thing can I do today—we will not accomplish our mission. At our very doorsteps souls are dying to know the truth, longing to be freed from the power of the enemy. What are we doing about it? What are we willing to risk or to sacrifice to accomplish it. Can we say as Christ did in John 4:34, "My meat is to do the will of Him that sent Me, and to finish His work"?
M. Brown