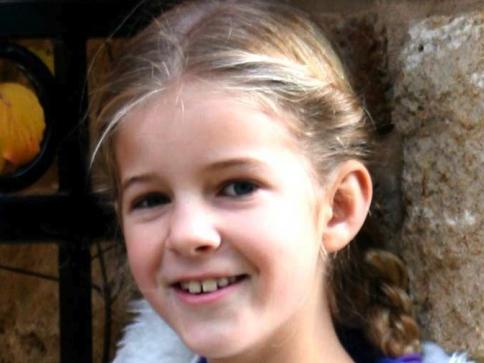 Grandma's Radio Station
United States
Grandma had a radio station and one day she had a surprise.
"Grandma is going to let us do it!" Nine year old Dorothy whispered excitedly to her two younger sisters. It was a dream come true, not only for Dorothy and her sisters but for their grandma too!
Grandma's dream
For years grandma Boone has hosted a radio program every Sunday called Your Bible Speaks. During the program, Grandma reads from the Sabbath School lesson, plays songs, tells stories, prays and wishes listeners a happy birthday. People from towns for miles around tune in to hear Grandma Boone talk about Jesus.
Dorothy has helped Grandma Boone with her radio program ever since she was little. One day Grandma suggested that the children might do a whole program by themselves. "Dorothy, you can be the host and announcer," Grandma explained. Your sisters and some of your friends can play special music, read stories, read the prayer requests we receive, and give birthday greetings, just as I do," Grandma said.
Kids radio program
The children liked the idea and practiced hard to make the program just right. They recorded the program ahead of time so there would be no mistakes when it was put on the radio. Finally the big day came. Dorothy and her sister sat beside the radio, listening eagerly. It seemed funny to hear her own voice say, Welcome to Your Bible Speaks radio program!"
"Hooray!" the children shouted.
As the children listened to the program, they wondered, Will the people like it? As the program ended, the telephones at the station started ringing. That program was wonderful!" People said, "Who are those children?" "Will they do another program?" The station manager was surprised at how popular the program was. One person even teased Grandma that she did not need to do the program anymore; the children could do it.
Pint-size star
Several months later, the station manager talked to Grandma Boone about an idea he had. "Your children's program was so popular," said he. I'd like to continue doing it. We have another half-hour time slot open on Sunday morning. Do you think the children could produce a program every week?"
Dorothy could hardly believe it when Grandma Boone asked her, "How would you like to be a host, a real host, on your own radio program, just like mine?"
She thought for a moment and then said, I think I could do it."
Suddenly there were many things to do! The radio station paid for the first week of radio time, but after that Dorothy and her family had to raise seventy dollars each week to pay for the radio's air time. She asked local businesses to sponsor her program and they did.
Then she had to plan a new program every week. Her sisters helped her by singing and announcing birthdays and her cousin recited Bible verses.
Just two days before the first broadcast, the town newspaper featured a large picture of Dorothy on the front page of the religion section. She was sitting at a desk, holding a script in one hand, and speaking into a microphone. The headline read, "A Show of Her Own." The story started out saying, "A nine-year-old girl is taking to the airwaves with her own Bible program."
Early on a spring Sunday morning, the first Your Bible Speaks Children's Program was broadcast over the airwaves and into thousands of listeners' homes. Dorothy's clear young voice welcomed the listeners and thanked Grandmother Boone for helping to make the program possible.
The little missionary
Can you name the people who were missionaries in this story? (Grandmother Boone, Dorothy, her sisters, and the friends who helped with the radio program.) They all shared their love for Jesus over the radio.
Dorothy was just nine years old when she started hosting her own radio program. She was being a missionary for Jesus. And her sisters were even younger. You are never too young to work for Jesus. And do not think you need special talents to be a missionary for Jesus. Dorothy did not know she could host a radio program until she tried. And because she was willing to try, many people heard her tell about Jesus on Sunday Mornings.
How can you be a missionary right now, right where you live?
Charlotte Ishkanian
AdventistMisions.org