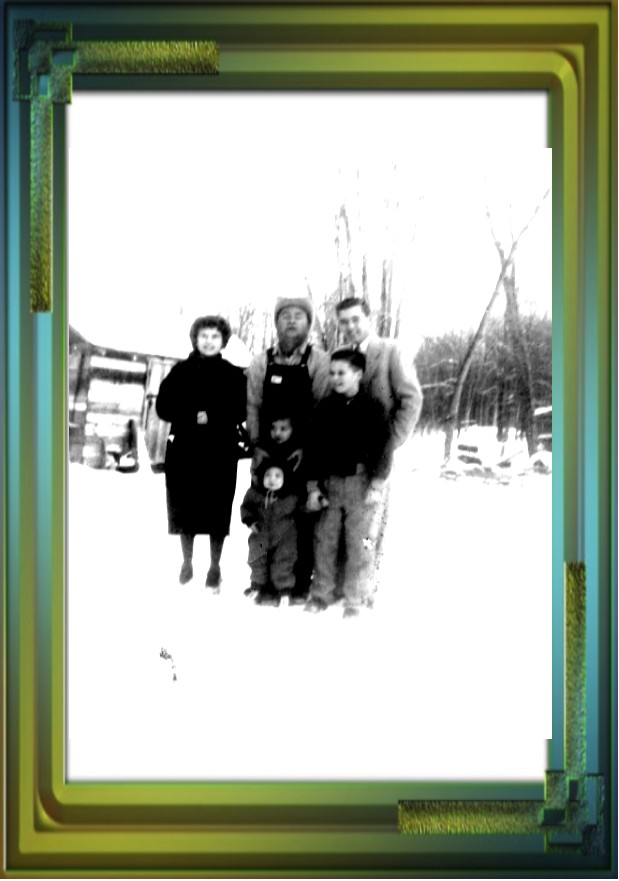 Dad and his five children
on the farm.

Farmer
In the little town of Bellsite, Manitoba, so small if you blinked as you drive by you could miss it, lived a Lutheran couple out on the farm by the name of Philip and Hazel Weber. Philip was a husky German who had served in the Canadian army. He was reared in a large family on a Saskatchewan farm. Hazel (Nowlin) was also from a large family of a Manitoba trapper.
Philip and Hazel had five children of which Richard Philip was the oldest, born October 5, 1942. He tells stories of a very exciting childhood on the farm and attending the old country schoolhouse. The students were of a very rough nature and always wanted to pick a fight. Richard did not like these fights and tried to keep out of them. Richard went through a good portion of life minus a part of his front tooth due to his sister hitting it with the lunch bucket.
When he was finished at the country school he went to Winnipeg to stay with his Grandma Nowlin and went to the Seventh Day Adventist church school and worked as a janitor. At the age of sixteen he gave his heart to the Lord Jesus and was baptized.
For many people his name was Rich, but he never was a wealthy man.
He worked at several jobs in Winnipeg and then went to Canadian Union College in Alberta. The farm and mechanics are what interested him and he spent much time working in this department. Scholastically he dug deep into the Word of God and preached it to others. He stood for what he believed and faced much opposition.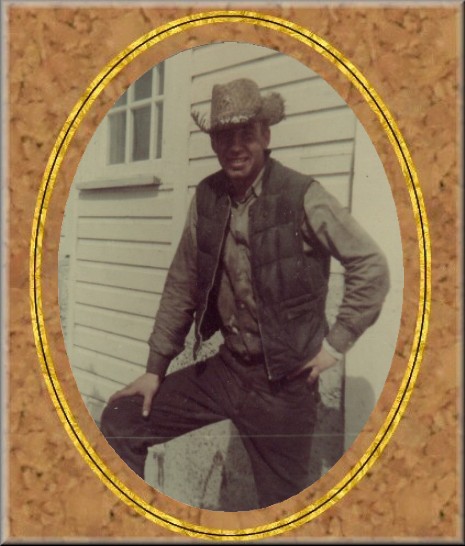 College farm days
On July 21, 1968 Richard was joined with Joyce Dalrymple in marriage. Around this time he became a vegetarian at which he was so glad and expressed it over and over again. He went to La Sierra college in California for a year where Joyce was from and then continued at CUC where he graduated in 1974 with a degree in theology.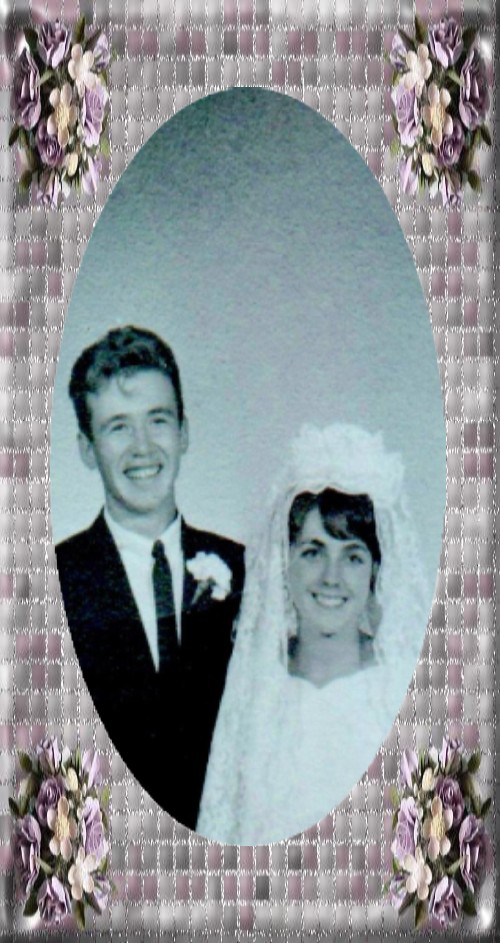 When we were young!
At the completion of school the family moved to Fort St. John B.C. for a year while Richard worked at the sawmill and lived right out in the wild with no electricity and no running water.
Then he was asked to be the first pastor of the Seventh Day Adventist church to work in the Yukon. So the move was made over the long dirt road to the North. The small company of believers were congenial and hospitable. The next two years were full of challenges and many sermons and much music with Stop smoking plans and vacation Bible schools, ingathering and visiting the prison as well as evangelistic meetings, and health classes. It was certainly an experience of getting close to the people. The most delight was when a mother and her daughter chose to love and serve the Lord and were baptized. The children enjoyed the story hour when they also would have a craft to work on.
All the stress was starting to affect his health so he decided to scatter the Word of God in the books where ever he went. He worked at mechanics and building and tree topping. This tree topping is a very dangerous ordeal and he did a lot of it in California and Canada. When opportunity came sometimes he would preach. In spite of his heart murmur that he had from a tiny baby he worked very hard to support his family of four children.
While living in Creston he was falling trees and a tree flew back and hit him on the head and blacked him out. He was taken to the hospital but they found nothing wrong with him. After a month of still working on mechanics he went to have more tests because of all the pain and found he had a broken neck. So they booked him for an operation right a way. His time in the hospital was a true witness of Christ and he does not stop talking about it and still talks about this experience.
Richard has been through several accidents of various types and gives God the glory for sparing his life and healing his body each time so he can continue to tell the Gospel story. The devil is out to destroy and is doing all he can to stop the spread of the Bible lessons and truth for this time.
One of Richard's battles was over his pride. People would tell him he studies too much and some only naturally did not agree with him, but he found the only way to have a walk with the Lord and have peace of mind was to study to know His will and do it.
The Lord led Richard to Boston Bar where he did lots of renovations near and far in other cities. It got to be a laugh every time someone wanted a bathroom remodeled for it seemed Richard had the job. Very much of this work was done by him. He also repaired many leaking roofs. It seemed he was always climbing ladders. One of his pastimes is getting firewood to keep the old house warm through the winter and he has also sold plenty of firewood. Praise the Lord for His protection through it all. He was able to get to know a lot of people and be a witness for the Lord wherever he went.
Richard makes friends easily and they do not forget his kindness and his interest in them. He is a very matter of fact person, not beating around the bush.
Children are a big part of his life and he takes every opportunity he can to visit his children and grandchildren. He is a lover of children and they love to hear his interesting stories.
Music has always been a joy to his liesure moments and from when very small he would sing and soon started playing the guitar. He has written twenty five songs that he sings with his guitar.
The four children are Richard Joseph Philip John, Twyna Kay, Lila Jewel, Dassa Orchid.
He is always writing and communicating with people in many ways preaching the Word of God. The books are still being spread around to tell the world Jesus is soon to return to planet earth!