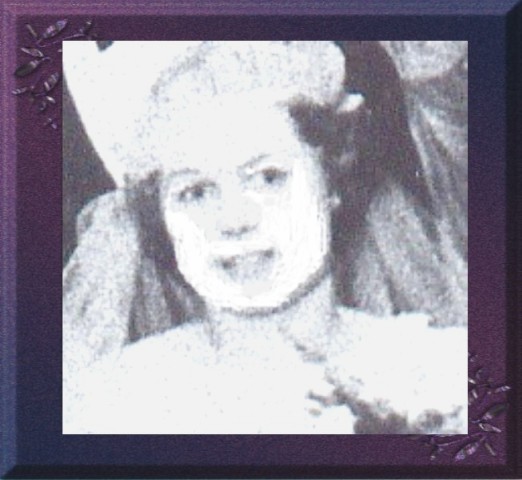 Thelma
Margrethe
Dalrymple
Margaret or Marge, as Daddy called her, was born in Los Angeles, California December 10, 1913 to Hans Marius August Petersen and Astrid Christina Pedersen Petersen, the second of 10 children of Danish immigrant parents. She attended john C. Freemont Junior College and worked as a Dental Hygienist after school. Crossing the street one day, she met a former classmate, John Plews Dalrymple, they dated, then married June 1, 1935.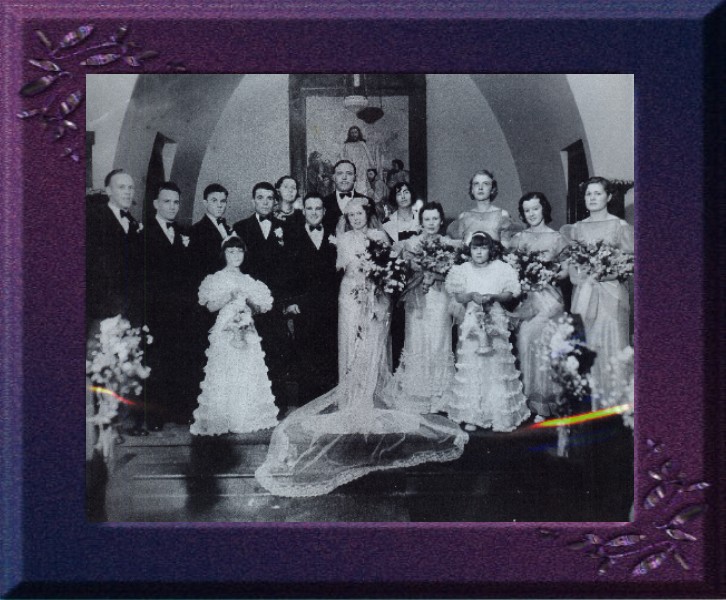 They had five children, Diane, while they lived on 32nd Street in South LA, then Jean, Joseph, Joyce, and John after they moved to Covina in 1939.
About 1940, a new neighbor gave Mother a book called 'David Dare' by Earle Albert Rowell. She was convinced of the Sabbath truth and was baptized into the Seventh-day Adventist church soon after, strictly adhering to the Bible teachings and the instructions and advice given to us by Ellen White in her writings. She raised her children in the admonition of the Lord and worked diligently to keep her children in the church in spite of great opposition from her husband. She kept her children in church school by baking bread and selling it in the neighborhood and witnessing at the same time. After the third child was born, Margaret decided she needed a washing machine, since she was doing the wash by hand for 5 people including two in diapers; cloth diapers that is! At her usual prayer time-5 AM-she asked God for a washing machine. Within 15 minutes two people had called and offered her washing machines and they would deliver for free! Praise the Lord!
When Diane was ready to go to school Margaret wanted her in church school however, the closest Seventh-day Adventist school was in Baldwin Park about 10 miles away and about 2 miles from either end of the bus line. So Margaret asked God to find a home for them near the bus line and for the school to be moved closer to the bus as well. They found and bought a house where Diane could walk across the road and catch the bus and arrive at the newly built school just a block from where the bus stopped. Praise the Lord! Again God answered this prayer warrior's pleas to help her children learn more about Him.
In 1952, Margaret had new challenges. Getting Diane to a high school level academy and moving to the country. After more prayers they found a 5-acre walnut ranch, which was at that time a long way from anywhere, near Chino, California but Margaret had finally learned to drive. Then they found a house just a mile from La Sierra Academy and a mile from La Sierra College. Perfect to live in while they built the house in the country. Margaret took advantage of being near the college to work at the Loma Linda Food Factory and go back to school. She graduated in 1963 with a B.A. in Elementary Education and in time was close to a Master's in Elementary Education Administration. These are just a few of the miracles and answers to prayer. She taught school in Chino, Pomona Adventist Academy with a 2 year stint in Rimbey, Alberta. In 1970, she became handicapped and was lovingly cared for by her husband, John, until April 1989. John and Margaret and their second daughter, Jean Astrid Dalrymple Fitch, were in an auto accident. John and Jean were killed instantly and Margaret became quadriplegic. She had extended stays in 9 different hospitals. At Kelowna General Hospital they used multiple machines, etc. to help Margaret learn to walk with help. This lasted about 4 years, the latest being Still Waters here in Kelowna where she had been for almost 16 years. She was tenderly cared for by loving staff members there. Diane has been with her almost daily since the accident and made sure her medical and physical needs were taken care of. She also arranged for Margaret to attend church until complications made her difficult to move around--in the past three years. January 3, 2007, Margaret caught pneumonia and quickly and peacefully slipped away. She passed away at 11:40 AM Sabbath January 6, 2007 with Diane and Eldon by her bedside. Her greatest joy was seeing and hearing from her children, her 13 grandchildren, her 33 great-granchildren, and her 2 great-great-grandchildren. Safe in the arms of Jesus, Margaret now rests beside her husband at the Lacombe Fairview Cemetery awaiting the return of her Lord and Savior.
Diane Bauer