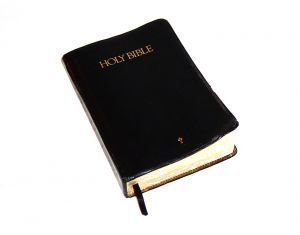 The Changed Heart
"My husband hates the Bible!" the woman wept. "He was angry when he found me reading it. He threw it against the wall, then he tore it up. Finally he tried to burn it. This is all that I have of my Bible." She held up a few torn pages. "then yesterday he struck my 5-year-old daughter on the head. I don't know what to do."
Sister Dauphney listened carefully as the woman poured out her misery to her. Then she said, "God loves you. And He does answer prayers. May I pray with you now?" After the woman prayed, Sister Dauphney told her friend about some seminars being held nearby to help families find happiness.
Just then the woman's husband came home. Out of work, he was angry and desperate. He told how a friend had offered to help him secure drugs he could sell to earn money. Again Sister Dauphney listened, then she said quietly. "God loves you and your family. He wants a better life for you. God is faithful, and His promises in the Bible are true."
The man asked, "Can you help me get a Spanish Bible?"
Sister Dauphney tried not to show her surprise and joy. "Yes, I can get a Bible for you," she smiled.
The following day Sister Dauphney brought the man a Bible, and stayed to study with the couple. She invited them to attend an evangelistic series, and to her joy, they both agreed to come. The couple took turns attending the meetings while one of them remained in their unfinished home to guard the family's meager possessions.
Each morning Sister Dauphney joins the two pastors and 34 members to give progress reports, plan the daily visitation, and pray for nearly 500 interests. Through their efforts more than 1,000 people have come to the evangelistic meetings each night.
As she shared how God had changed the heart of an angry husband, her eyes filled with tears of joy. He and his wife are preparing for baptism. God used the talents of a simple woman filled with love to win a family to Himself. He can use you, too, if you are willing to let Him.
James Zachary