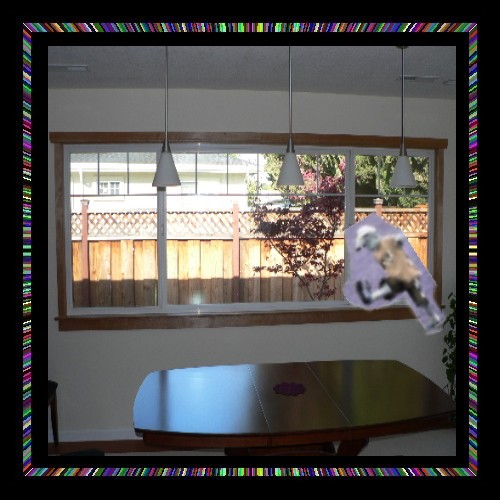 A Good Lesson
Spoiled
A darkened room, spacious and handsomely furnished--being, in fact, being the chamber of Mrs. Wilcox, the mother of the little fellow who occupied the wide bed. He lay there in lugubrious state, the rosy face stained with much crying, just showing above the edge of the counterpane; his tangle of yellow curls crushed upon his bolster. Below these was a white mound, stretched along the middle of the bed, just the length of Robby, age seven and a half, the youngling of the Wilcox family. Two big blue eyes, glared with tears, wandered from one to another of the two faces gazing at him from opposite sides of the horizontal pillory. Both were kindly, both loving, both sad. They belonged to the parents of Robby, and he had been convicted, sentenced, and punished for telling a lie.
His mother had sent him to the fruit-store with twenty-five cents and an order for two lemons. The tempter, in the form of a "street boy," waylaid him at the corner with a challenge to a competitive show for tops. The silver "quarter" was in the same pocket with Robby's new air top and card, the pride of his soul. He may have drawn it out with his handkerchief when he wiped his face after the game. The tempter may have known more about it than the tempted suspected. At any rate, the money was not to be found, and he was close by and ready with his proposition when Robby discovered the loss.
"Mamma will certainly scold me this time," he subjoined, turning every pocket inside out, and staring distractedly up and down the street. "I lost ten cents last week, and she told me to be more careful."
"Don't tell her! And don't pay for the lemons. When the bill comes in, your mamma will have forgotten about sending you for them, or she will think the lemon-feller made a mistake. I know lots of gamey fellers who get out of scrapes that way. It's only milk-sops who run to mammy with every little bother."
The experiment thus suggested and urged, was a success until mamma demanded the change.
"He said there wasn't any!" faltered the errand-boy.
"No change! out of twenty-five cents!" Then with a searching look at the scarlet face painfully averted—"Robby!"
The "milk-sop" bethought himself of the "gamey fellers."
"Honest-true, mamma!" he plucked up courage to say.
"Put on your hat, my son, and go with me to the store where you bought the lemons. There is something wrong when my boy cannot look me in the eyes!"
Thus came about the tragedy that darkened the June day for the whole Wilcox household. It was at nine o'clock Saturday morning that the falsehood was detected. At two P.M. Mrs. Wilcox brought up the prisoners dinner. Only bread and water! He had smelled the savory soup and roast lamb, and the cook had hinted at strawberry short-cake when he passed, whistling, through the kitchen, turning the silver quarter over in his pocket. That was about five hours ago, and he was to lie here until supper time, alone! When he had eaten the bread of affliction, seasoned with tears of self-pity and remorse, mamma re-appeared with papa.
"My son!" said the latter, "I would rather have you die in your innocent boyhood than grow up a liar! Tell the straight, simple truth always and everywhere. No brave man will lie. Papa does not want his boy to be a coward. No honest man will deceive or tell a falsehood. Papa does not want his boy to be a cheat!
Mrs. Wilcox sat down on the bed when her husband had gone. All the mother-heart in her was crying out and rearing itself with longing and pity ineffable. Arms and heart ached to enfold the precious little sinner so grievously worsted in the battle with temptation. "Mamma is very sorry that her darling has been so naughty!" she said, bowing her head upon the pillow beside the mat of curls dampened by the rain from the culprit's eyes.
"Mamma! Indeed I will never tell another lie—not the leastest fib!" he sobbed.
"God help you to keep your word, my son. Every falsehood is like a drop of ink upon snow to your soul!"
She stroked back his hair and comforted herself by giving him, one after another, the passionate kisses withheld through all these miserable hours. Holding the chubby fingers in hers, she talked to him a few minutes longer of his sin, and to whom he should look for forgiveness; than bending over him, she prayed in simple words and few for the little one who had stumbled to his own hurt. Lie still and think it all over, dear!" was her parting injunction.
At the tea-table, Robby was not disposed to talk. He noted and understood the grave gentleness of his father's countenance and demeanor; the chastened loveliness of his mother's look; the quiet tone caught by the other children from the grown-up sister who sat next to him. His transgression had affected the spirits of the whole party. The very avoidance of all direct reference to it was significant and impressive. It was something too disgraceful for table-talk. A blackened soul! Soiled lips! These were the figures most distinct to his imagination as he crept after supper into the library, and sat down at the alcoved window looking upon a side street. The boys were playing noisily in the warm twilight. Robby watched them, curled up on the window bench, one foot tucked under him, his face more sober each minute. He was sure his mother would shake her head sadly were he to request permission to join the joyous group of his fellows. Nor did he care—very much—to go out. The recollection of his sin and consequent suffering was too fresh.
Nettie, the grown-up sister, had a visitor, and mamma had joined the girls, and was chatting cheerfully with them—not at all as she looked at the cowering little liar under the counterpane up-stairs.
"Mamma," suddenly exclaimed the daughter, there are old Mr. And Mrs. Bartol! I do believe you are to be honored by a call from them."
"I sincerely hope not," was the answer. "Papa and I had planned a walk on this lovely evening, and our friends the Bartols are given to long sittings."
"Besides being insufferably prosy," interpolated plain-spoken Nettie. "They are coming in. Milly, you and I can run away!" and they fluttered through the back-parlor door.
Mamma's face was overcast with genuine vexation. Her sigh, "How provoking!" reached the alcoved auditor. Then she advance to meet the fat old lady, and a fatter, bald old gentleman.'
"Is this really you, Mr. Bartol? It is an age since I have met you. I am happy to see you both. Pray be seated."
"Oh, good gracious!" said Robby under his breath, sinking back into his corner, actually sick and trembling.
When he could listen and think again, papa had been sent for and Mr. Bartol was apologizing for mingling business with a friendly visit. He wanted to buy a house owned by Mr. Wilcox, situated near his—Mr.Bartol's—home. The play of negotiation, of parry and thrust was courteous, as befitted actors and scene, but Mr. Bartol's intention to buy cheap, and his host's desire to sell dear, were palpable to the unworldly eavesdropper.
"I am sorry you hold the property at so high a figure!" finally remarked Mr. Bartol, rising to take leave. "I must consult the friend who commissioned me to make inquires, before I can say anything definite."
Mr. Wilcox was the impersonation of smiling indifference. "The truth is, my dear sir I do not care to sell at all. The property is rising in value, and I may remove to that part of the city myself next year. I should lose on it were I to take less than the price I have named."
When the guests had gone, Mr. Wilcox turned laughing to his wife:
"Well, my love, you have lost your walk, but your husband has made four thousand dollars—clear!"
"You think he will buy the place, then?"
"I know he will! He wants to settle his daughter there. She is to be married next month. I had a hint to that some days since. I had the game in my hands from the first. I bought the property three years ago at a low figure. The rent has covered interest, taxes, etc. I shall never live there myself. It would not be convenient for my business. I have been anxious this great while to sell. I am already carrying more real estate than I ought to hold."
"I am afraid Robby is less impressed by the lesson of today than we could desire, observed Mrs. Wilcox sorrowfully to her husband at bedtime. "He strode off to bed without saying 'Good night' to any one, and pretended to be asleep when I looked into his room just now, answering gruffly after I told him I knew he was awake. What shall I do if my child becomes a habitual deceiver?"
"We must watch the associations narrowly," replied the judicious father. Everything depends upon the examples and impressions of early life."
Vroman