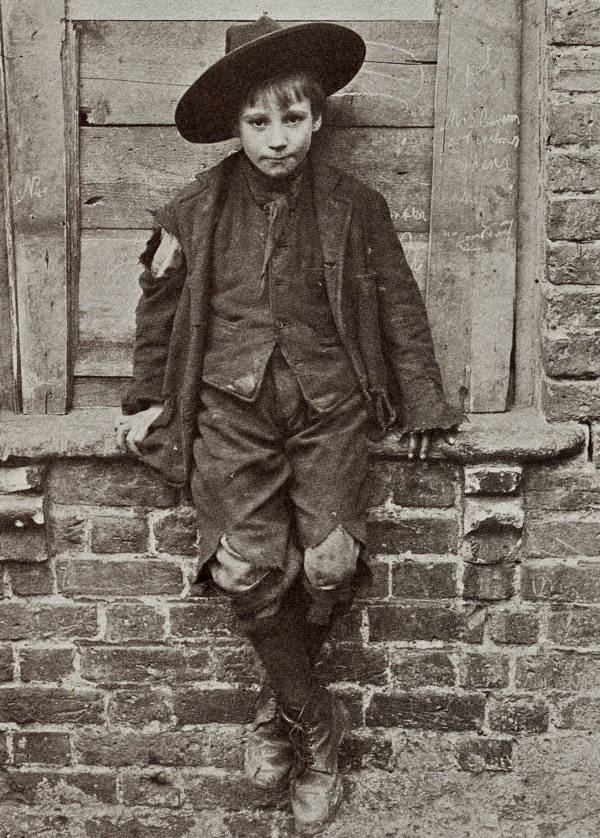 A Plucky Boy
The boy marched straight up to the counter. "Well, my little man," said the merchant complacently (he had just risen from such a glorious good dinner), "what will you have today?"
"Oh, please, sir, mayn't I do some work for you?"
It might have been the pleasant blue eyes that did it, for the man was not accustomed to parley with such small gentlemen, and Tommy wasn't seven yet, and small of his age at that. There were a few wisps of hair along the edges of the merchant's temples, and, looking down on the appealing face, the man pulled at them. When he had done tweaking them, he gave the ends of his cravat a brush, and then his hands traveled down to his vest pocket. "Do some work for me, eh? Well, now, about what sort of work might your small manship calculate to be able to perform? Why, you can't look over the counter."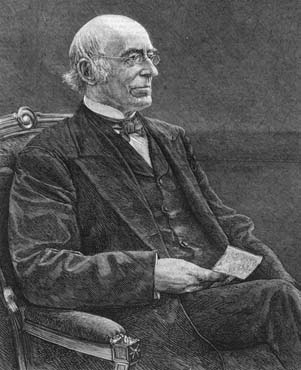 "Oh, yes I can, and I am growing, please, growing fast; there, see if I can't look over the counter!"
"Yes, by standing on your toes; are they coppered?"
"What, sir?"
"Why, your toes. Your mother could not keep you in shoes if they were not."
"She can't keep me in shoes anyhow, sir," and the voice hesitated. The man took pains to look over the counter. It was too much for him; he couldn't see the little toes. Then he went all the way around.
"I thought I should need a microscope," he said very gravely, "but I reckon if I get close enough I can see what you look like."
"I'm older than I'm big, sir," was the neat rejoinder. "Folks say I'm very small of my age."
"What might your age be, sir?" responded the man, with emphasis.
"I'm almost seven," said Tommy, with a look calculated to impress even six feet nine. "You see, my mother hasn't anybody but me, and this morning I saw her crying because she could not find five cents in her pocketbook, and she thinks the boy who took the ashes stole it—and—I—have—not—had—any—any breakfast, sir." The voice again hesitated, and tears came to the blue eyes.
"I reckon I can help you to a breakfast, my little fellow," said the man, feeling in his vest pocket. "There, will that quarter do?"
The boy shook his head. "Mother wouldn't let me beg, sir," was the simple answer.
"Humph! Where is your father?"
"We never heard of him, sir, after he went away. He was lost, sir, in the steamer Oily of Boston."
"Ah! that's bad. But you are a plucky little fellow, anyhow. Let me see," and he puckered up his mouth, and looked straight down into the boy's eyes, which were looking straight into his.
"Saunders," he asked, addressing a clerk, who was rolling up and writing on parcels, "is Cashier No. 4 still sick?"
"Dead, sir; died last night," was the low reply.
"Ah, I'm sorry to hear that! Well, here's a youngster that can take his place." Mr. Saunders looked up slowly, then put his pen behind his ear, then his glance traveled curiously from Tommy to Mr. Towers.
"Oh, I understand." said the latter.
"Yes, he is small, very small, very small indeed, but I like his pluck. What did No. 4 get?"
"Three dollars, sir," said the still astonished clerk.
"Put this boy down for four. There, youngster, give him your name, and run home and tell your mother you have got a place at $4.00 a week. Come back on Monday and I'll tell you what to do. Here's a dollar in advance; I'll take it out of your first week. Can you remember?"
"Work, sir, work all the time?"
"As long as you deserve it, my man."
Tommy shot out of that shop. If ever broken stairs that had a twist through the whole flight creaked and trembled under the weight of a small boy, or perhaps, as might be better stated, laughed and chuckled on account of a small boy's good luck, those in that tenement house enjoyed themselves thoroughly that morning. "I've got it, mother! I'm took. I'm a cash boy! Don't you know when they take parcels the clerks call, 'Cash'? Well, I'm that. Four dollars a week! And the man said I had real pluck, courage, you know. And here's a dollar for breakfast; and don't you ever cry again, for I'm the man of the house now."
The house was only a little 10 foot x 15 foot room, but how those blue eyes did magnify it! At first the mother looked confounded; then she looked—well, it passes my power to tell how she did look as she took him in her arms and hugged him and kissed him, the tears streaming down her cheeks. But they were tears of thankfulness.