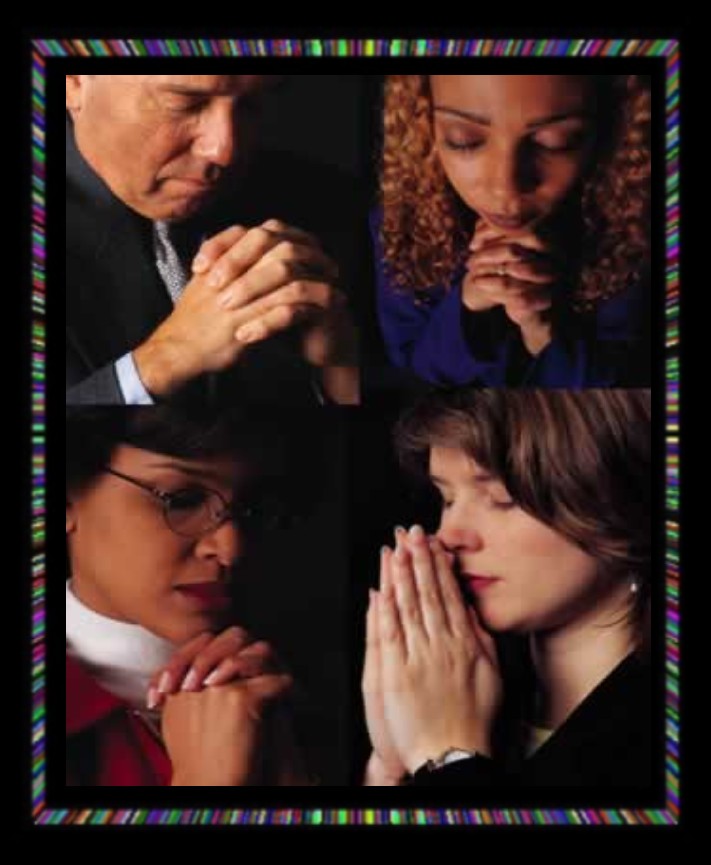 A Mountain
Prayer
Meeting
"Will you go to meeting with me this afternoon, Mabel? Come; this is your last day here; do go once before you leave the White Mountains." "What do you do in 'meeting'?" asked the gay, beautiful, "High Church" New York belle, with just a shade of contemptuous inflection in her voice.
"Well,--there will be no sermon; there never is in the afternoon. The good minister sits in the aisle, in front of the pulpit, and invites anyone he likes to make a prayer. Any other one, who feels the need of it, may request that he or she be mentioned personally in the petition; and those who wish it may relate their experience."
"How very funny! All the old women 'speakin' in meetin',' and scaring themselves dreadfully. I'll go. I dare say I shall have a good laugh, if I don't fall asleep."
So we walked through the long, hilly street of Bethlehem, in the pleasant hour before sunset, in the sweet, warm, hazy air of early autumn. The glory of the Lord shown round about us; for all the mountains were burnished, splendid gorgeous, in purple and crimson and gold. Mabel's deep gray eyes grew large and luminous as her artist-soul drank in the effable beauty.
The building was so crowded with the villagers and many visitors that it was with difficulty we obtained seats, apart from each other. Mabel found a place next to a young sweet-faced country woman, and looked, with her flower-like face and French costume, like some rare exotic by the side of a humble mountain daisy.
The minister opened the service with a few fervent, simple words, and then said, "Brother----, will you lead in prayer?"
The plain old country farmer knelt in the aisle before us. His prayer—sincere, and, I doubt not, as acceptable, because sincere, as if it had been offered in polished language—made Mabel shake with laughter.
He rose, and there was utter silence for a moment. Then a high, sweet woman's voice, far in front of us, sang out, clear as a bell,--
"Sweet hour of prayer! Sweet hour of prayer!
That calls me from a world of care
And bids me at my Father's throne
Make all my wants and wishes known."
The congregation joined in; only on verse was sung, and again the strange, solemn silence fell upon us.
It was broken by a sudden rising of a lank, awkward boy, who uttered a few words in a frightened, nasal whine.
This time Mabel was convulsed with laughter; but the sweet singer, who saw in this utterance only the contrite soul of the speaker, burst forth triumphantly with---
"Oh, gift of gifts! Oh grace of faith!
My God how can it be
That thou who hast discerning love
Shouldst give that gift to me?"
Only one verse, as before. Then the pure notes, high above all the other voices, died away, and a strange-looking woman arose.
"I haven't any gift of language." Said she, "but I want to give my testimony. I've always been a wicked woman; I've always gone against my conscience. I've made my folks at home miserable for many a long year; and that's the reason God poured trouble after trouble down on me, till I was about to take my own life, when some one—it must have been one of God's angels---went singing through the woods. Shall I ever forget the words?—
"'With tearful eyes I look around;
Life seems a dark and stormy sea;--'"
She stopped, her voice breaking into a hoarse sob, when the other sweet voice immediately went on—
"Yet, mid the gloom, I hear a sound,--
A heavenly whisper,--'Come to me.'
"Oh, voice of mercy; voice of love!
In conflict, grief, and agony,
Support me, cheer me from above!
And gently whisper –'Come to me.'"
I looked at Mabel. She was not laughing. A strange awed expression rested upon her features; her head was bowed down as the sweet-faced woman at her side rose, and, turning to the last speaker, said, in a low gentle voice.—
"My sister, we all thank our heavenly Father that He put His strong arm of protection about you while it was yet time; and since you have joined with us in profession of your faith, there has been no one more earnest in those good works without which faith is nothing."
Then reverently kneeling, she prayed that God would strengthen her dear sister, and give them all love and charity, one for another, and His peace, which passeth all understanding.
Out rang the sweet voice,--
"Haste thee on, from grace to glory
Armed by faith and winged by prayer!
Heaven's eternal day's before thee
God's own hand shall guide thee there."
Mabel was now silently crying, and big tears were blinding my eyes, when a grand old man rose from his seat. Bent and feeble now, I could see that he had once been tall and stately, looking as the Puritan fathers must have looked when they first stepped upon "the stern and rock-bound coast" at Plymouth. Fine clean-cut features, and eyes still blue and piercing remained, but his voice trembled painfully as he said,--
"I am ninety-four years old, and most of those I love have gone to the graveyard before me; I have lived all these years in Bethlehem, and, boy and man, have tried to serve the Lord: and I owe my blessed hope in my Savior to the teaching and example of my good and pious mother." Then, with aged, trembling hands uplifted, he prayed that all the children present might be brought up in the nurture and admonition of the Lord.
Near us was a handsome, well-dressed man, past middle age, who had listened with absorbed attention to all that had been said, and who now seemed strangely agitated. In a moment he arose, and then he spoke.
"I presume that no here remembers a poor boy who nearly fifty years ago left this place to seek his fortune. Fatherless, motherless, with no claim upon any one here, I wandered away with a heavy heart to earn my bread. Many a time I have been exhausted, discouraged, almost hopeless; but my mother had taught me to pray—her dying gift to me was her own Bible. It has gone round the world with me, and God has never forsaken me. I have long been a rich man, and I have come once more to these grand hills—my childhood's home—to testify my gratitude to my maker for all His goodness. I never intended to speak as I now am doing; but after what I have heard and witnessed, I should be most ungrateful if I did not give my testimony and belief in the abounding love and mercy of God. O friends! Take me back! Let me be one with you in this most sweet and touching service, and when I leave you, pray that I may never be ungrateful for the earthly blessings he has heaped upon me, and for the more priceless gift of His Son, Jesus Christ."
Every one had listened to the stranger in deep silence. Every heart had thrilled responsive to his words. It seemed as if the very breath of heaven had entered into the little church, cleansing and purifying each soul present, and filling it with inexpressible devotion, when, like a soft, trembling wave, the pure young voice came floating down the aisles, and we heard the solemn acknowledgment,--
"A charge to keep I have
A God to glorify
A precious, blood-bought soul to save
And fit it for the sky."
She sang alone; a feeling too deep for utterance had prevented the rest from joining in, and many heads were bent in silent prayer and thanksgiving.
But oh! what did I see? Pale as death, her eyes dilated, her whole frame quivering like an aspen, Mabel arose and essayed to speak. The muscles of her mouth refused to obey her will, but with a painful effort she faltered in low, broken tones, "Pray for me," and sank down upon her knees.
It was the voice of God that spoke in those three little words, "Pray for me." Uttered so low, yet distinctly heard in every part of the church. Joyful tears were streaming down many women's faces, as for the first time the singer's voice trembled, broke, and at last sobbed through the humble entreaty,--
Just as I am—without one plea
But that thy blood was shed for me
And that Thou bid'st me come to Thee
O Lamb of God, I come."
As she finished, a young minister who was living in the same house as us, and whose life had been nearly sacrificed in missionary labors, bowed in prayer. The radiance of heaven was upon his face, and God spoke through him to the awakened soul of Mabel in a way had never heard before. The words poured out in an inspired flood, carrying her soul resistless upon its mighty waves to repentance, faith, prayer, praise, love, joy, peace, and at last heaven!
With a solemn benediction the services were ended; and when we had come out, it seemed as if the very heavens were rejoicing over the tidings that had gone up of the soul that day redeemed. All that was gorgeous and beautiful in color had taken possession of the sky. The clouds, like great gold and crimson banners, were moving over our heads, furling and unfurling, as if carried by exultant angels, marching and singing their triumphant allelujahs.
And Mabel, still white as an Easter lily, but with her deep gray eyes full of a new happiness, a steadfast resolution to live henceforth for Christ, walked by my side, watching the great glory of the heavens, with her arm lovingly entwined in mine. We did not speak; we had no need, for our thoughts were in perfect accord. I had witnessed the wonderful mystery of her instantaneous "change of heart;" I knew it was well with her.
Beautiful, gay, fashionable, the pet of society, I knew her also to be a staunch upholder of all that was noble, good, and pure, and I felt a thorough conviction that she had indeed given herself up body and soul to Him who had chosen to send His Holy Spirit into her heart, as she was going out of the little village which bore the blessed name of Bethlehem.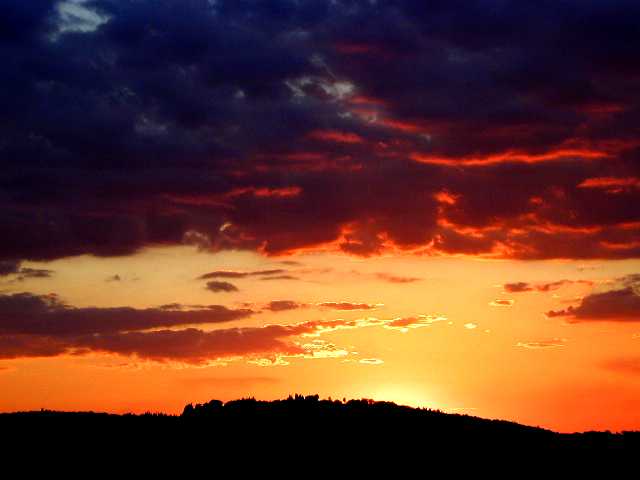 However it be, it seems to me
'T is only noble to be good
Kind hearts are more than coronets
And simple faith than Norman blood.
Vroman