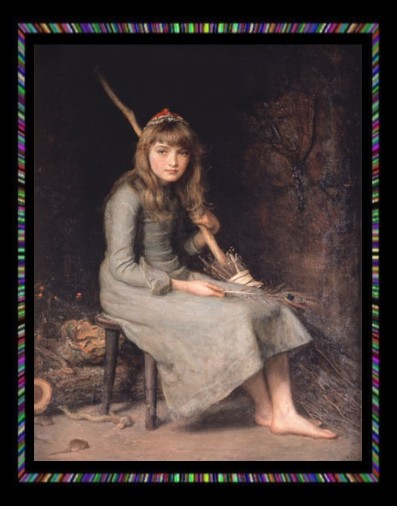 Every Heart
Has
Its Own
Sorrow
"Every heart has its own sorrow." There was a sad smile upon the lips that said it, and the eyes of the speaker were full of unshed tears, as if the heart rebelled a little, while a sigh stole up and was breathed out wearily. She sat in the full glow of the firelight, a patient gentle woman, and on a low cushion at her feet was a young girl with her face hidden in her hands and sobbing passionately.
"Don't think so much about it, Maggie; it is all for the best. It seems strange and dark now, but the time will come when you will see that it was all right." All the time she smoothed softly the golden curls that fell over the flushed forehead—the head was lifted at length, and a fair face looked up, stained and swollen with weeping.
"I can't see how you can say this, Miss Levick. The time will never come when I shall see that it was all right."
The young face was hidden again, and tears dropped like rain through the small white fingers. By and by they ceased flowing and the head was laid with a long, tired sob upon the lap where it had rested before. The hours went by in silence, while the firelight shone clear and steady in the room, sometimes bathing its watchers in its radiance, then flickering and going out like the hopes that they had cherished.
Maggie Harlan had cause to weep. Six years before her mother died, just as the sensitive, high-spirited child was learning to feel her need of a tender counselor, whose love was even greater than the many faults that tried it sorely. Her eldest brother graduated, and with impaired health went o Cuba for the winter. He never returned, so Maggie had only her father to cling to. Mr. Harlan almost idolized her, but he was an invalid, and felt that his child needed some influence besides his own in molding aright a character that already showed strong points, that might be shaped for good or evil.
Bidding farewell to their old home they removed to a quiet country village, where there was a long-established female seminary, and here Maggie had been to school, advised, aided, and benefited by Mrs. Champlan, the head of the school, and also the mother of daughters, causing her to take a warmer interest perhaps in the motherless girl, who not only proved an amiable pupil, but a brilliant scholar.
Mrs. Champlan employed numerous teachers, and it is with one we find Maggie. Miss Levick had been there only six months. She was not one of those brilliant characters that dazzle at first acquaintance; but she possessed a quiet, unobtrusive loveliness that won surely upon the affections of those who knew her. She had learned many lessons in the school of life; adversity and sorrow had been her teachers, and if they had made darkness in her heart, it was in this she had learned patience, and lip and eye told by her chastened beauty of a peace, storms could not disturb.
Maggie Harlan knew nothing of her history; she had come a stranger to Dalton. Well educated, a skillful musician, and speaking languages with fluency, Mrs. Champlan was glad to employ her; and to Maggie especially had she proved a most devoted friend.
Mr. Harlan's health had been slowly but surely failing since the death of his wife, but his friends were so accustomed to his pale face and wasted figure that they little realized how near his feet were to the dark river. Hopeful and cheerful, he seldom spoke of bodily infirmities.
Three months ago he left home partly to attend to business in a distant city, and partly from the hope that travel might be of service to him. He only reached the place of his destination, was seized with sever hemorrhage, and died in a few hours. Only strangers were with him, strangers ministered to his last wants, and strangers sent back to his home the news of the desolation that had come to it.
It was a terrible blow to Maggie; all the more terrible for falling so suddenly. She moved about in a kind of stupor for several days, till the funeral was over, and she was left alone with no other friend than Miss Levick.
It was uncertain with regard to Mr. Harlan's property. He had always passed for a man of wealth, lived handsomely, and enjoyed all that money could bring. But Maggie remembered that he had often spoken anxiously with regard to the future, and it was with some misgivings that she awaited the investigation of his affairs. It proved as she feared. There was very little property beyond what would pay outstanding debts. And a very heavy mortgage was held upon the place where they lived. It was arranged that Maggie should go to Mrs. Champlan, graduate with the close of the present term, and then become a teacher.
This is the last night in her dear old home; all day has Maggie born up bravely—now utterly overcome.
"It is a hard lesson to learn, darling, but some hearts have learned it, and when the agony was passed have blessed God for so teaching them. Sorrow sooner or later comes to all, and it works in the heart of each patience or despair. It all depends upon the way and manner in which they receive it."
"Perhaps you have the power to choose," said Maggie, "but I have not. It is not so much for you to be patient; it is your nature, and then you can't have so great cause for grief."
How Miss Levick's heart went backward at the words of this weeping child, while she repeated to herself many a precious promise.
Hour after hour they sat there; the sun had gone down, and the purple twilight shrouded the outer world; while Maggie's thoughts were busy with memories of the beautiful past, that was gone from her forever---shrinking from the future that looked so black and cheerless, and keen agony as the present sorrow rose up in all its intensity—a radiant cup of joy dashed from her lips just as she was beginning to taste its sweetness, and her heart was full of murmuring and despair.
Miss Levick's words irritated instead of soothed her, and she could not help feeling there was not so much sympathy as she had a right to expect.
The teacher felt this, and her tears dropped silently as she thought over Maggie's words.
"You have not so great cause for grief." There was a lesson in her past life that her heart prompted her to un-vail for the instruction for the young mourner, and though she shrank from the task she determined it should be done.
"Maggie," she began in a low voice, "I have no home, Maggie. There are times when my path looks dreary to me. Once loving hands clasped mine, but one by one they have all lost their hold upon me and crumbled away into dust, while I am left to walk alone. I do not murmur at this, though there have been times when my heart has said, 'The Almighty hath dealt very bitterly with me.' And if you will listen I will tell you how a heart more impulsive and passionate than yours was brought to rest quietly in the hands of One who doeth all things well.
"I was born in New England, and amid its wild, picturesque scenery I grew to love nature most devoutly—not calm, serene, quiet; I gloried in the war of elements, the play of the winds, the lightening, the thunder. When very young it was one of my pastimes to be out in the rain-storm; there was something in this akin to my own passionate nature. I did not like anything tame and restrained. My mother was a warm-hearted, loving woman, but so given to the world, so immersed in the whirl of society that she could not spend much time with her children. She saw that we were well fed, well dressed, well behaved, and her duty was done. I remember so well how prettily she looked—the dainty cap and collar, and when I used to put my arms about her neck and tell her how pretty she was, she would put me aside for fear I should spoil her toilet.
"My father was a proud-spirited man, who dearly loved my wild, uncontrolled ways; there was no danger of mussing him, and rare sport we used to have during his hours of leisure. I loved my father fondly, and people said that I had more influence over him than any other human being. Wealthy, and possessed of a social disposition, our house was a rendezvous for all. An Englishman by birth, my father was accustomed to seeing his sideboard well filled, and by degrees he grew to frequent it too often.
"When I was about twelve years old my mother died, and after four years spent in school I returned to find a great change in my father. He would at times be gloomy and morose for days together, keeping the whole house in a state of fear and discomfort by his sudden caprice and unreasonable exactions. This would pass away and he would appear as usual. These attacks grew to be more frequent, and at last came to be his habitual frame, and his frequent absence from home, which at first was a great sorrow to me, came to be looked for as a great relief.
"Months passed on, and at last I woke up to know what others had known for a long time, that my father was drinking deeply and losing constantly at play. O, Maggie, I can never tell you the terrible suffering through which I passed. I left society and shut myself up at home, determined, if it was possible, to save him. I had influence with him; but how could I appeal to him—how to let him know that I knew the places he frequented and the company he kept!
"Then change came. I grew indignant that he should bring all this misery upon me—the poverty and disgrace that I felt sure must follow such a course. Then in a moment of tenderness I would plead and expostulate with him, begging him with tears to leave his habits of dissipation for my sake, for his own sake, for the sake of my dead mother; while he would talk and weep, telling me that he could not break away; there was something continually drawing him to the gaming-house—he knew it was ruining him, but he must go, while the bitter, burning tears would roll over his face. Little by little every available article of property was disposed of and poverty stared us in the face.
"At length my father's constitution failed under the wear of constant excitement, and he was forced to leave his customary resort and confine himself to the house, and not unfrequently to his bed. Remorse preyed upon him, and his sufferings at times were terrible. With all this I was not impatient, neither did I leave him, for it was a part of my being, the love I had for him; and though at times a flood of bitterness possessed my soul—wretched, helpless, tortured with distress of mind and body, I sought to comfort and console him."
"He lingered for two years a pitiable wreck of what he had once been, and died, I trust, repentant, leaving me alone and utterly destitute.
"I had relatives in Baltimore, said to be wealthy, and for a few weeks I trusted in their kindness; but there was no notice of my letters for a long time, and then one came couched so blandly, sympathizing with me in my loss, hoping I was well, but saying not a word of the future, or manifesting the least care or concern for what might become of me. Bitter were the tears, but it roused me. I determined to rely upon myself. My father had been a thorough scholar, and I was educated according to his system. There was nothing superficial, and the extent of my reading, both in English and the classics, was far more than the course usually prescribed for ladies. I also inherited a talent for music which had been carefully cultivated, so that I was well able to teach any branch that might be desired. Through the kindness of our family physician I obtained a situation in a seminary at some distance from my home, as music teacher. My deep mourning, together with my extreme youth, procured sympathy and kindness from many; but I rejected all the overtures and led a life of perfect isolation, as much alone as if in a wilderness. I aimed to be kind and courteous in my demeanor to all, but no one was admitted in the least degree into my confidence, and every emotion was carefully concealed from observation. Satisfied with my books and my music, learning language after language. Not that I liked study so passionately, but it made me forget, I felt that I never could be again what I had been. My chief solace, when not studying, was at the instrument; and here with my pupils did I spend hour after hour, reveling not alone in the written music, but improvising according to my will. These pieces pleased me best, for here I could pour out my anguished feelings, the mournful, withering wail of my despair.
"How long this might have lasted I cannot say; but my heavenly Father, against whom my heart, without knowing it, rebelled so grievously, was pleased to deal mercifully with me, and sent me in my withering, deadening grief a great and precious gift. You have often asked me about this miniature, Maggie," and she unclasped a bracelet from her arm. It was richly chased, and contained the likeness of a noble-looking man in the prime of manhood.
"It was my husband, my noble, generous husband," and she pressed her lips to the dumb semblance.
"Harris Levick was an inmate of the same boarding house with me, but for a long time we were as perfect strangers. He pitied me at first and not repulsed by the manner in which his advances were met, he persevered until my heart gave way, and I learned first to regard him as a friend, a brother, and after that to love him with all the devotion of one whose love flowed in but one channel to one object. Once more I entered society because he wished it, and again sunshine rested in my heart and on my life.
"Months passed; we were married, and I left my labors at the seminary to preside over a home simple in all it furnishings, for Harris was not wealthy, but oh, what a paradise it was to me! We had books, flowers, and music. We had young hearts full of love for each other and hope for the future, and for one short year I forgot all the bitterness of the past; and when love's signet ring was clasped with one sweet pearl I felt that God was good to me, and thought I was grateful for his blessings. Four years with rare delight swept over me, and when God touched my treasure I found that my heart was as proud and bitter as ever.
"Harris was a lawyer, with fine talent and steadily increasing practice, for a young man he was said to excel, and all looked forward to a brilliant future for him. How many times we talked over the home we should possess in a few years, planning its surroundings and its adornments with almost satisfaction, hardly thinking that change might mar the program; and still would Harris often close this dreaming by, "If God wills," and seated by his side with no wish for anything beyond his love, I too could respond, If God wills." Yes, it was easy to say, "Thy will be done," when that will only brought me what I craved.
"We had been married four years. Willie, my precious baby, was three years old, the joy of our home, the dearest, most affectionate little heart. There was a particular case on the docket. My husband had need of all his skill and ability, besides it was necessary that he should meet personally with several connected with it, and on whom much depended. This rendered a journey to Chicago necessary. How I remember the morning he left me; bright and beautiful as it was, I could not help the tears that would come. True, it was comparatively a short journey, still I could not keep down the sobs.
"'I shall be gone only a week, darling, it will soon pass. Cheer up, here is Willie, bright as a sunbeam, and I will write if possible every day."
"Try as I would, I could not restrain myself.
"'Why, Allie, had I thought you would have felt so bad I would not have gone.'
"'It is very foolish, Harris, but it seems to me that I shall never see you again,' and I wept convulsively.
"'God bless and keep my treasures,' said Harris.
"I kissed him passionately again and again, and then saw the door close after him.
"It was two days before I heard from my husband; he was well, business prospering, would be home in the time specified, and I was sorry that I had been so foolish; the days were pleasant, and he needed change; he might have made a pleasant excursion of it if I had not been so babyish; and I told Willie of all my weakness, and I promised I would never give way again. I knew my husband was never so happy as when at home; he was ambitious in his profession, a stirring business man; it would be necessary for him to go away often, and his leaving should never be clouded again. Thus I resolved. Willie, putting his dimpled arm about my neck would say to me, 'Good, pretty ma, don't cry any more when pa goes away."
"The week was nearly passed, Harris would close his business and leave in the morning. How my heart thrilled as at night I dressed myself carefully, and put the little suit his father liked best on Willie! Then seating myself and taking my baby on my lap, I rocked him and told him stories to while the time away till I heard the tramp of the iron horse.
"Nine o'clock rung out from the little French clock on the mantel. A moment and the rumbling of the cars was heard, while the whistle screeched out its warning, and Willie bounded from my arms, 'Pa come, pa come!'
"'Not yet, darling,' and I whiled him back to wait patiently. It was far past his usual bedtime, but his eyes were never brighter. This was an unusual occasion, and he could sleep later in the morning. An hour passed, it seemed to me an age; a gain and again I went to the door to listen. By and by there was a carriage at the gate, and footsteps coming up the graveled walk.
"'There is more than one; my husband must have brought company, that is what has kept him so long at the depot.' And I took Willie by the hand and opened the door. Four gentlemen stood at the steps, but my husband was not among them. I staggered back, and should have fallen but for the kindly care of one.
"'Tell me all; I can bear it; my husband is dead.'
"I did not need the words, I knew it. But when they told me of the accident, the terrible collision, the fearful death of so many, and my husband among the number, I felt the good slipping away from me. My grief was too bitter, my eyes were dry, and my brain like bursting. Why should God take one and not the other? And I clasped my child to my heart; and if I ever prayed earnestly it was that we might both go.
"'We thought it would be a comfort to you to see your husband; the body will soon be here.'
"And the humane man began making preparations to receive it. All the while I sat mechanically clasping my child tightly and passionately, asking to be taken out of a life so wretched as mine would be without his presence.
"The door opened, and a litter borne by four men was placed in the middle of the room. Gently they arranged everything, and with the delicacy of those who know what sorrow is, left me alone with my dead.
"There lay my husband dressed just as when he left Chicago—his face calm and serene, while the blood still oozed from a wound in the temple, and his breast was mangled and bleeding; still I could not make it real, While Willie begged so hard for 'pa to wake up' Poor child! He could not realize his misery; he did not know what it was to be fatherless.
"Days passed. They put my dead from me. How was I to live without him? Alas! had I read the lesson rightly I should perhaps have been spared another. Hardly three months passed when scarlet fever broke out in the village, and Willie sickened and died.
"My cup was full; The waves of bitterness rolled over me; I was ready to curse God who had dealt so severely with me; and no words can describe the darkness, like the shadow of death, that settled over my soul. I neither wept not prayed. I thought of God only as an enemy whose hand was relentlessly against me, and every power of my body and mind seemed locked up by a stony despair. I followed my baby to the grave, but it was as one who neither saw not heard. I went back to my lonely home and brooded silently over my hard fate.
"The autumn days hung their beauty all around me but I had no eyes to see, nor ear to catch the joyfulness floating around me. Christmas came, a bright, beautiful winter morning, and I stood by the window watching passers-by. There were no friends, no Christmas cheer for me. Why was my fate so pitiless? As I stood by the window, my heart making bitter responses to every peal of the bell, our clergyman passed, a kind, benevolent-hearted man; he bowed kindly, and then entered.
"'Are you not going out this morning, Mrs. Levick?'
"'No sir. I have nothing to rejoice over, unless it be that every drop in my cup has turned to bitterness.'
"He did not answer me at once, but taking both my hands, and looking earnestly in to my face said, 'Almost every house was smitten; we lost two of our darlings.'
"He passed on to the church, and presently I heard the swelling notes of the organ, and the voice of the people. Every note came directly to my ear, for the door was being opened and closed continually.
"'Ah!' thought I, 'they can sing, they can observe Christmas; they have lost only children, I have lost all.'
"When the service was over I watched to see the people go back to their homes. My heart smote me not a little as I saw that not less than one-half the congregation wore the badge of bereavement. There was a widow with her fatherless children; feeble age tottered on missing the strong arm of manhood to which it had been accustomed to lean; little children, motherless, walked with demur steps by their father's side; and there a lonely couple thinking of the little ones that use to follow them with dancing steps.
"'What a wretched, suffering world it is!' And I bowed my head upon my hands and wept, the first tears I had shed since they took my baby from my arms. Just then baby's old nurse came in—the dear old motherly heart—the sight of my grief touched her.
"'He knoweth what is best; each heart has its own sorrow,' and she held me in her arms just as she used to hold Willie. Then she talked to me a long time of God's goodness and love; that he knew and pitied our anguish; that this life was not all, there was a future, and that it would not be long till we should stand on the farther shore.
"Somehow her simple words went directly to my heart; and although I wept till I was nearly exhausted it did me good, and that night I slept like a child.
"I awoke next morning with a strange feeling of weakness in every limb, and a sense of bewilderment and confusion that I tried in vain to shake off. Past events, even my recent bereavement, would rise up for an instant before me, and then float away into dim distance. I was prostrate with high fever, through which I was tenderly watched by Mrs. Bryan, aided by friends whose approach I did not now repel.
"After long delirium and unconsciousness I awoke at last to reason, and for several days bore reluctantly with what I fancied was Mrs. Bryan's needless caution in keeping the room so dark. At length I could bear it no longer, I wanted to see the sunlight once more, and insisted that the window should be opened. Poor Mrs. Bryan put me off till to-morrow, then the curtains were rolled up, and the blinds thrown open; I knew it, for I felt the pure air on my cheek. But, alas! I could dimly see the sun shining through the rose tree, and the white spire of the village church; all was dim and faint as before.
"It was not that my room was darkened; the light had gone out of my eyes, I was almost blind; I should never see the sunshine nor the flowers again; all my life I must be a helpless, dependent creature, a burden to myself and to others.
I remembered then my ingratitude, the hardness of my heart, because he had taken my idols, and I felt the Lord had justly smitten me. Day after day I could see less of the flickering sunlight, and at length it was gone from me entirely.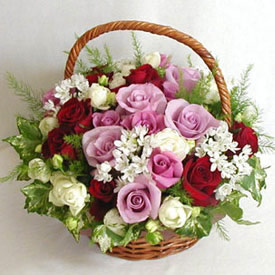 "Oh how beautiful now seemed to me the broad green earth! How I longed to look upon the sweet flowers! Once I would not look at them because they reminded me of those hands that had so often gathered them for me. Now I longed but to look at them, while the song of the birds filled me with pleasant music. For hours did I sit and listen to the robins as they crooned out their love songs in the old elm tree, when suddenly a thought struck me; 'These winged creatures warble and bask in the sunlight, answering to the purpose of their existence, while I, a rational creature, and gloomy and sad of heart, and full of complainings. I am of more consequence in His sight than a bird.' These reflections brought tears, and I found myself offering up a prayer that I too might become as happy in the purpose of my life. This prayer was the earnest wish of my heart, and it was not long till I found the Saviour, and leaning upon Him, felt happier in my blindness than when I walked alone with my wicked heart.
"My chastening was sever, but the Lord raised up friends in my necessity. After three months of total blindness, the result of long-continued nervous excitement, my sight was gradually restored. In the meantime I had made the acquaintance of a family from the South, who pressed me so kindly to return with them to their own home that I could not refuse.
"This was in the suburbs of New Orleans, where the mild air and sweet perfume of orange groves did much toward establishing health. Alas, that blight, war and desolation should sweep over such a home! How I felt I hardly know, not in what way I found myself in camp and hospital. The lengthened watch that knew no variation in the long wards, the terrible suffering of the brave men who had periled their all for the Union, and I ministering to their wants, aiding them to bear suffering patiently, binding up their wounds, above all, pointing them to Him whose precious love had brought them to do more for them than they had done for others—and as it was, it was no doubt the very thing for me; I forgot my own griefs, personal sorrow was unthought of. I felt thankful for the benefits I had received, leaned more and more upon His protecting care, and looked forward, not blindly and with mute despair, but with hope of a joyful reunion on the other shore. For me I can say, 'It is good that I have been afflicted.' I feel a firm confidence in the goodness and mercy that will not leave me nor forsake me."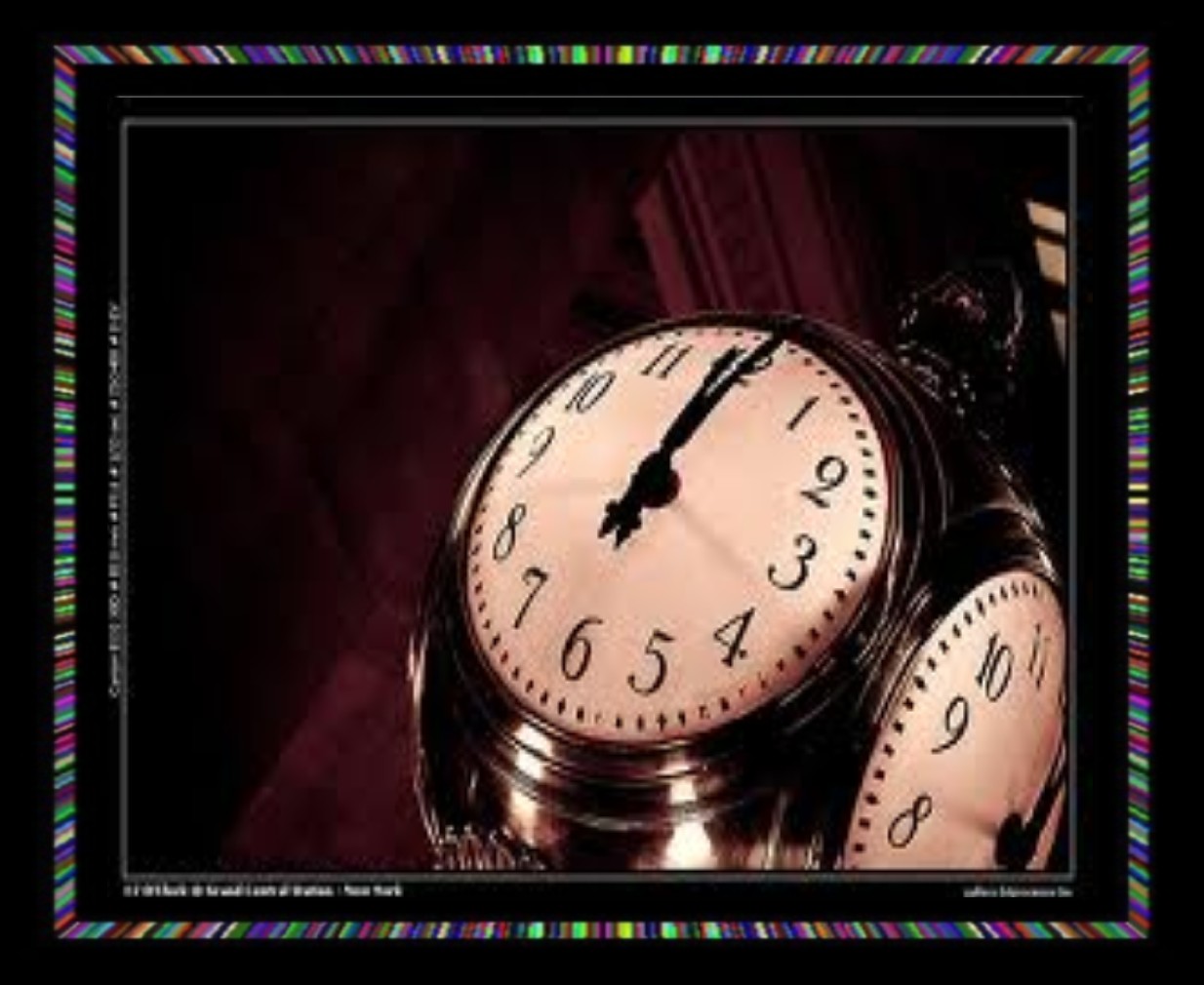 The hands of the clock were slowly creeping past the midnight hour; the leaping flames were gone; in their place were only embers glowing redly under the white ashes, even as hope will live and glow in a strong heat under all the smoldering ashes of disappointment.
Maggie rose from her seat and folded her arms about her teacher's neck.
"I pray God to teach me the sweet lesson you have learned. I am so sorry that I said 'you had not so much cause for grief as I.' But why do they call you Miss Levick?"
"Your question is very natural. It was simply a mistake on the part of Mrs. Champlan, and I had not energy enough at the time to correct it. After that I felt it was just as well, I should escape questioning."
They went forth in a few hours, each to her appointed lot, and the angels looked down upon them both.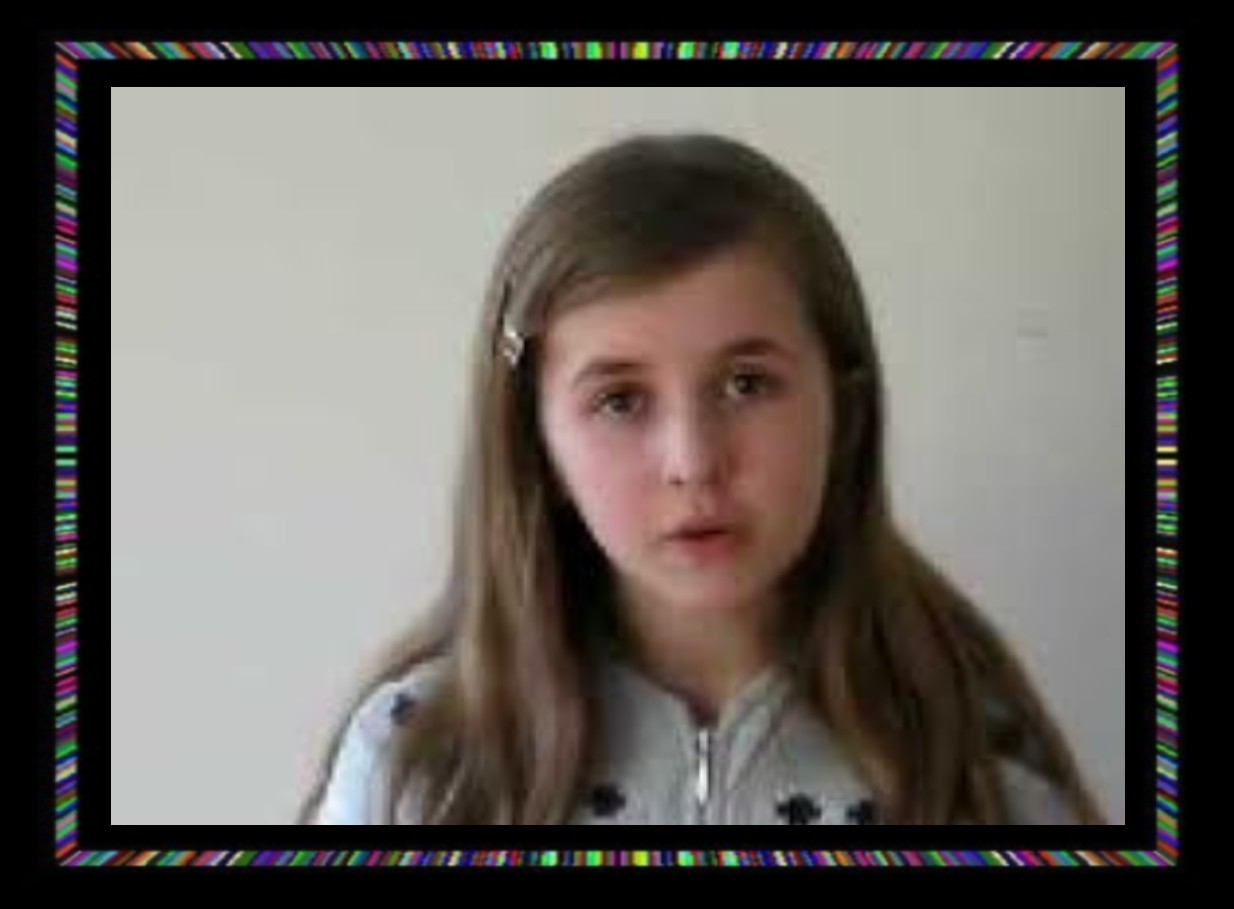 Alone.
"Alone with God!" the keynote this
of every holy life
The secret power of fragrant growth
The victory over strife.
"Alone with God!" in private prayer
And quietness we feel
That He draws near our waiting souls
And doth Himself reveal.
"Alone with God!" earth's laurels fade
Ambition tempts not there
The world and self are judged aright
And so false colors wear.
"Alone with God!" true knowledge gained
While sitting at His feet
We learn life's greatest lessons there
Which make for service meet.
Vroman