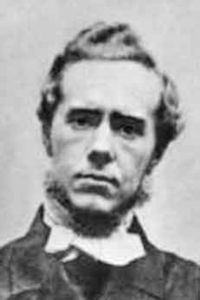 Called Into The Light
The late J. Hudson Taylor, the founder of the China Inland Mission, told the story of one Wang, of Hosi, in Chekiang, who was called to begin his search for the light of life in an evidently providential way. Old Wang, Mr. Taylor says, was a farmer, whose subsequent life of devotion and soul-winning in his community set the seal of genuineness upon his experience. He was brought to the missionary in Ningpo, by a Chinese evangelist who had met the man in a teashop. As soon as Wang heard the evangelist speak of Christianity, he went to him and said, "I want to learn more of this strange religion." So he was brought to Mr. Taylor, who says:
"It was a strange story he told us, one to which at that time we scarcely gave credence.
"Some six or seven months before, he had been very ill; every one thought him at the point of death. One day he was left alone in the house, all his family being out at work, when he distinctly heard himself called by name. Wide awake, and perfectly conscious, he looked around for the speaker, but saw no one. Feeling very uncomfortable, he got out of bed, and unable from weakness to cross the room, crept to the door by the help of furniture and walls. But on looking out he was even more perplexed, for still there was no one to be seen. Back into bed again he crept, wondering if he could have been mistaken, when he heard the voice a second time. Again he crawled out to the door. Again, no one. Alarmed, he feebly made his way back, and buried his face beneath the coverlet, now thinking that the voice he heard must be the summons of death, and dreading to see some hideous apparition come to drag away his spirit, he knew not whither.
"Instead of this, however, he heard the voice a third time, and it went on quietly to direct him to make an infusion of some simple herb that would cure his complaint, and to go, upon recovery, to the city of Ningpo, where he would learn of a new religion which he was to follow.
"When the family came home, he got some one to make him the herb tea, by the use of which he speedily recovered; and when strengthened he came to Ningpo. Having no other method of obtaining a livelihood, he supported himself as a grass cutter.
"He had been thus employed in the city, but had never heard the gospel. As soon as he met with Neng-kuei, however, in the tea shop, he concluded that this must be the new religion he had been directed to seek."—"Story of the China Mission," Vol. 11, p. 68.
At first the missionaries thought the inquirer, with so remarkable a story, must have some mercenary purpose; but his life convinced all that the Lord had truly called the old man out of darkness into light. He was firmly established in the faith of the gospel, and when visited at his home some years later, a company of believers was found, raised up by the farmer's godly life and teaching.
Spicer